Hallo there!
Here I am, riding the last week before getting back for the 4th time to my lovely Kenya..!
This round I will stop for a couple of days in Nairobi, the capital, a really busy city situated at 1.795mt asl where actually pollution is mind-boggling due to the exponential increasing of people, car owners (mainly old cars..) and unsustainable heating systems.
"There are 16 times as many vehicles on the road as when I came – the city just cannot cope. We have no tarmac left, no congestion charge and people use charcoal, paraffin and wood to heat their homes. You can see the haze building up from the early morning. What do you do – stop breathing? There is no escape" , says Dorothy McCormick, a Nairobi university economics researcher and author of books on African transport.
But fortunately, just a few kms out of the city center (that however it might takes lot of time due to traffic) there are many "oasis" where to spend amazing time breathing fresh air and good vibes in between wild nature!
These couple of days I'll be pretty busy, but I already organized myself in this way:
March 7th night -> I will stay a couple of night in a bad and breakfast I got told by a friend ranger (he is one of the most expert ranger, working even into antipoaching side by side with the KWS, the Kenyan Wildlife Service). Hotel is called Godial's and is close to the city center. More infos about the hotel after my stay, so you can maybe use it in a future trip to Nairobi.

March 8th

-> 06:30am to 01:00pm , short safari at Nairobi National Park to catch up with some wild animals and take some nice photos. The company that will provide me a driver to take the tour is Kenya Tours and Safaris which I sincerely don't know yet but I will keep you updated with a review in one of the next posts
March 8th -> After the safari, I will ask the driver to let me to the Giraffe Center some kms far from Nairobi National Park gate. Giraffe Center is a sanctuary part of the African Fund for Endangered Wildlife where breeding of the endangered Rothschild Giraffe is one of their main programmes. The calves are then released into the wild at two to three-years-old when they are independent enough to survive. So far they have released more than 40 giraffes!  Is there even a serene 1.5 kms nature trail where you can see many species of bird (they say the record in one stroll is 60!) and smaller animals such as dikdik and squirrels. Of course, the best thing to do here is interacting with the giraffes, feeding and cuddling them!
March 8th -> 5 to 6pm, I will go to visit my baby elephant at the Sheldrick's, today the most successful orphan-elephant rescue and rehabilitation program in the world and one of the pioneering conservation organisations for wildlife and habitat protection in East Africa. They actually care about orphan-elephants found in the savannah who's mothers have been killed from the poachers to get ivory. They feed them and walk them every day around the bush until are independents enough to survive and be released to their deserved freedom. Every day from 11am to noon, Sheldrick permits to anyone, for just $7 US dollars, to visit the orphans that arrive for their midday mud bath and feeding. 5 to 6pm is only for foster parents and and the date must be booked in advance. I strongly recommend you to help them out! You can do it by supporting an orphan-elephant for just $50 US dollars per year (or more if you can). More infos here: fostering program.
Here the rescue of baby Malima, the orphan I'm supporting:
March 9th -> in the morning, I will finally visit Kibera slum. Kibera is the largest slum in Nairobi, and the largest urban slum in Africa. Sources suggest the total Kibera population may be 500,000 to well over 1,000,000 depending on which slums are included. Most of Kibera slum residents live in extreme poverty, earning less than $1 US dollars per day. Unemployment rates are high. Persons living with HIV in the slum are many, as are AIDS cases. Cases of assault and rape are common. There are few schools, and most people cannot afford education for their children. Clean water is scarce. Diseases caused by poor hygiene are prevalent. A great majority living in the slum lack access to basic services, including electricity, running water, and medical care. I sincerely don't know how, with Kenya being the most economical growing nation in Africa and Nairobi, the capital, that start to have many local people (kikuyu tribe) with good works, cars and life… how is possible to have so many people and so many kids forgotten and unknown.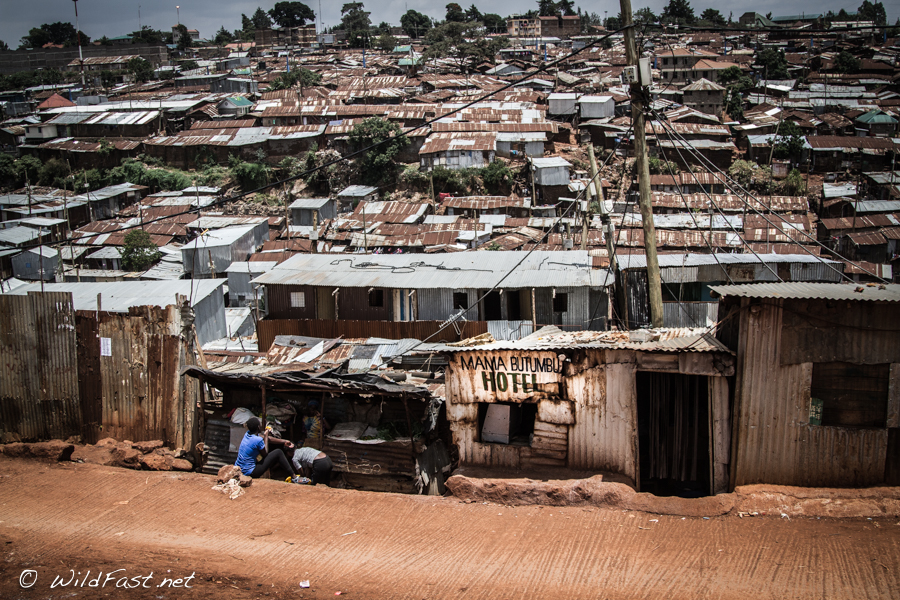 Reason why I'll visit Kibera, accompanied by a local guy (during the day is not suggested to go into Kibera slum, at night is strongly forbidden for tourists!), is to visit a great project of the guys of Inua Mimi Rescue Center and Put a smile on a child's face (Facebook – Instagram) that are trying to give kids a better future out of streets and drugs, even through the use of photography! Amazing! Benson (Instagram), the guy that will guide me, is strongly involved into the project and it will be a big pleasure to meet him and the others volunteers. Please, if you want you can support them here: Support
March 10th -> 06:30am, I will be picked up at my place from my driver  and after 2.30-3 hours drive through the highland farms of the Kikuyu people before descending the escarpment into the dramatic landscape of the Rift Valley to finally arrive at the Lake Nakuru, a well known bird watchers paradise where the massive population of Flamingos is the main drawcard, but there is also an abundance of other wildlife waiting to be discovered such as white rhinos, waterbucks, hippos, and a small population of rare, tree-climbing lions. . Lying in the volcano-strewn Rift Valley, Lake Nakuru is one of a chain of 8 lakes which stretch the length of Kenya from Tanzania to Ethiopia
Break for lunch at Lake Nakuru Lodge  and then let's continue through the Lake Nakuru National Park on an afternoon game drive—different animals come out to feed throughout the day.
At about 3:00pm, I'll leave Lake Nakuru for Lake Naivasha, the highest-elevation lake in the Great Rift Valley, with an unobstructed views of the lake on a boat ride, with stops to spot some of Navaisha's vast bird population, watch eagles feeding and see the hippos that wallow along the grassy shoreline.  And then……back to the hotel to rest!
March 11th -> 03:40pm , I have my flight to Malindi…Kilifi county…the coast! What will I do there? You will read about it in the next post!